Have you heard of a woman who turned herself into a potato during a video meeting? She couldn't figure out how to fix it and had to stay that way for the rest of the call. (lol).
But wait! Wait! Don't get distracted! I've put a link to it right under the infographic below. You can take a look at it in a second.
But before you click that link, you should know that the infographic I've just mentioned can help you avoid such catastrophe. It can be the difference between being a potato at your video job interview and scoring the job. After all, potatoes don't get hired, only people do! (What a delightfully weird sentence!

)
In the end, you can take this infographic as a checklist. You can use it to prepare for your job interview or any other video conference call.
And, oh boy, are we going to make many more of those. Sure, it took a global pandemic for companies to recognize the value of working from home but now there's no going back. Video conference calls are here to stay. (I personally hate it but even I should probably get used to it. Damn.)
Anyway, good luck at your job interview! Oh, and don't forget to check that potato lady at the end of this article. It's hilarious.
10 Things to Do Before Any Video Job Interview: A Quick Checklist

Here's that link I promised. Click it with caution: This Woman Accidentally Turned Herself Into A Potato For A Video Meeting And Couldn't Figure Out How To Fix It.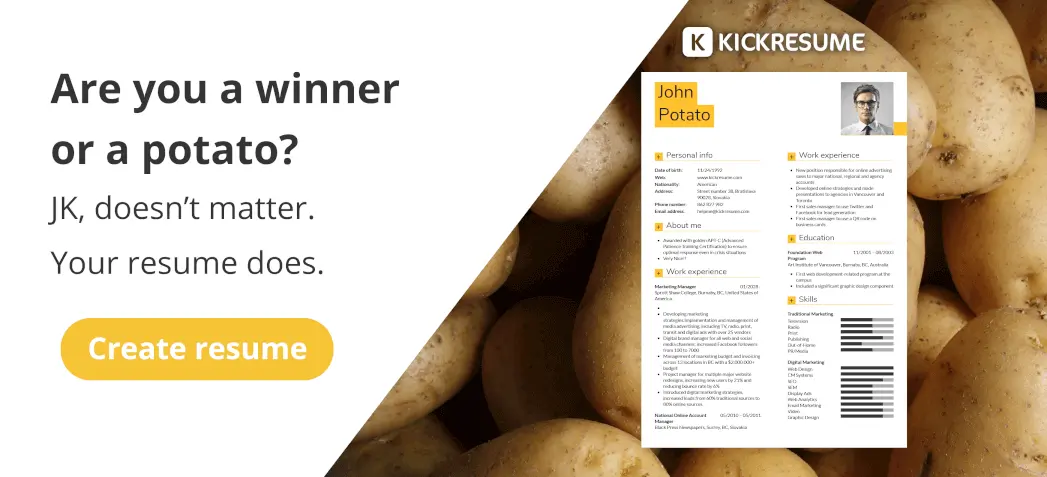 The post 10 Things You Absolutely Must Do Before Your Video Job Interview [Infographic] appeared first on Sidekick by Kickresume.